Welcome to the Warehouse Art School
Welcome to The Warehouse Art School. A non-accredited course run by artists for artists, offering an affordable alternative to formal Higher Education courses. Our course offers a focus on the development of an individuals' practice within a structured yet responsive course structure. It gives practitioners a chance to concentrate on developing their work within a flexible environment. Uniquely, participants will benefit from working within the setting of a dynamic contemporary arts organisation.
Great to be in contact with like-minded artists. The artist talks were fantastic
Former WAS Student
Very useful opportunity to meet other practicing artists for exchange of ideas
A positive dimension being at art-sauce due to spin off of being in a dynamic art community within Oxford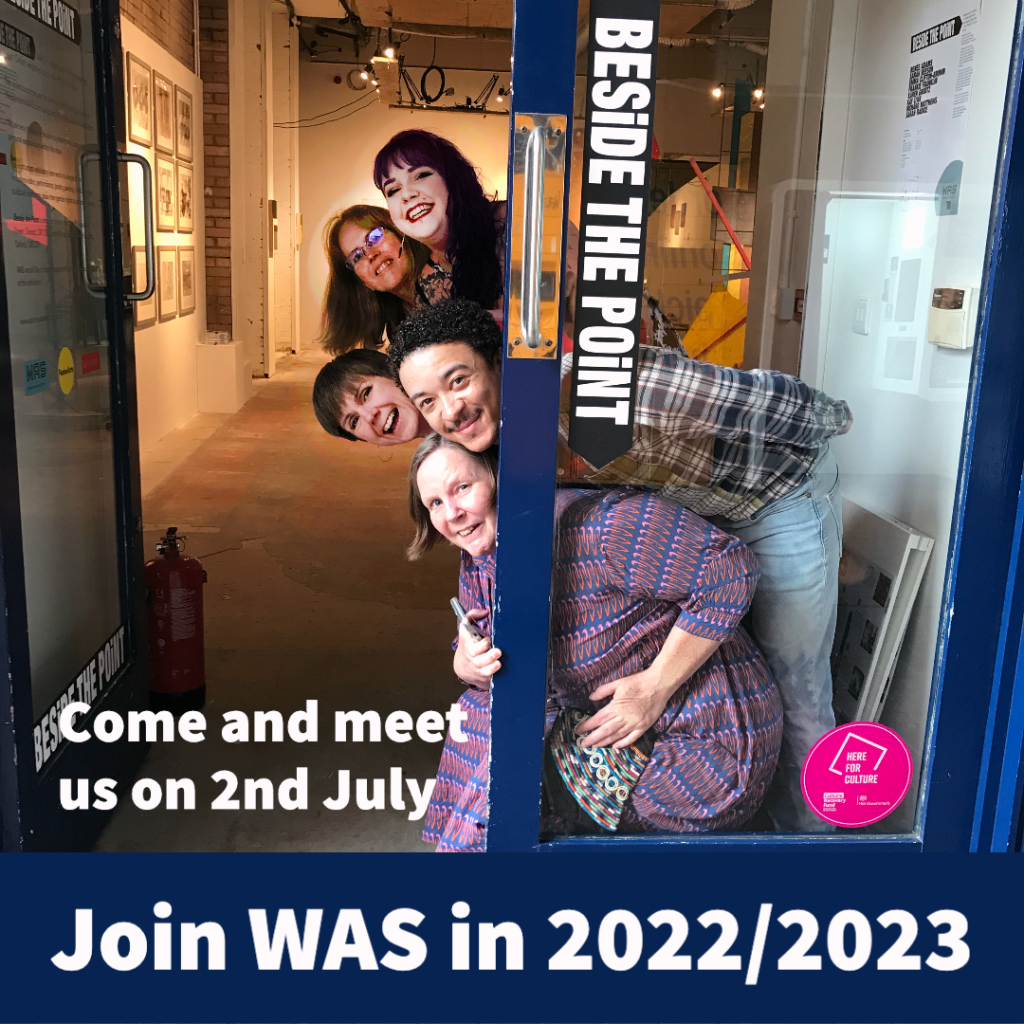 Are you intrigued by the Warehouse Art School Course?
Are you looking to develop your creative practice or simply refresh your art practice?
Come along and see this years work at their end of the year show, meet the tutors and current students over a cup of tea and cake!
2nd July 3-5pm
95 Gloucester Green, Oxford. OX1 2BU
Exhibition
Beside the Point
The Warehouse Art School and art-sauce present their 9th Annual show Beside the Point.
Private view:
Thursday 09/06 (17:00 – 20:00)
Live performance at (18:30)
Opening times:
Fri 10/06 – Sat 11/06 (10:00 – 17:00)
Wed 15/06 – Sat 18/06 (10:00 – 17:00)
Wed 22/06 – 25/06 (10:00 – 17:00)
Wed 29/06 – Sat 02/07 (10:00 – 17:00)